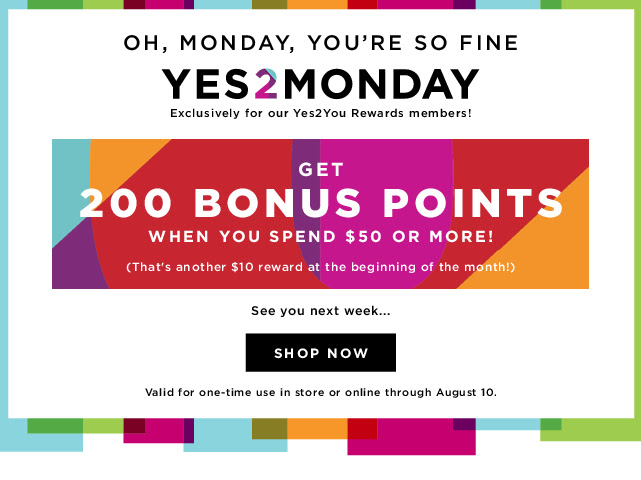 If you didn't make it out to shop on tax-free weekend, you can still grab a nice deal at Kohl's.  Spend $50 today only and you'll get 200 bonus points on your Yes2You rewards account.  They're still giving $10 Kohl's cash for every $50 too so that means you'll get $20 back for spending $50!
*The $10 reward will come at the beginning of next month, and you'll get the $10 Kohl's cash in your email right after you order.
On top of that awesome offer, you can still use these hot Kohl's codes:
Stack with:
For Kohl's cardholders, this means you can spend up to $82 on sale-priced items, including $30 of kid's or junior's clothes, and pay as low as $50.40 shipped, then get back $20!  With items on sale for up to 50% off, you're talking about getting $164 worth of goodies for as little as $30.40!  I like the sound of that.