I don't have a newspaper subscription.  I live about ten miles past the Boondocks, so the price is higher. Plus when I did get papers at home, my area didn't get certain ads and some of the best coupons.  It's just always worked out better for me to get the double-packs at the store for $5.  (Note– I wish our Dollar Tree sold newspapers like they do in other areas.)  I don't buy them every week.  Of course, I skip those holiday weekends when coupon inserts are limited or not included at all.  The first week of the month is usually the best paper to buy.  It typically includes the Proctor & Gamble coupon plus one or two Smart Source and Red Plum inserts.
This week's edition is a must-buy.  We get 4 coupon inserts plus the Target toy book which comes with an assortment of Target coupons that will save you big bucks on Christmas.  One is for 25% off any toy!   The Toys R Us toy book also has some great coupons.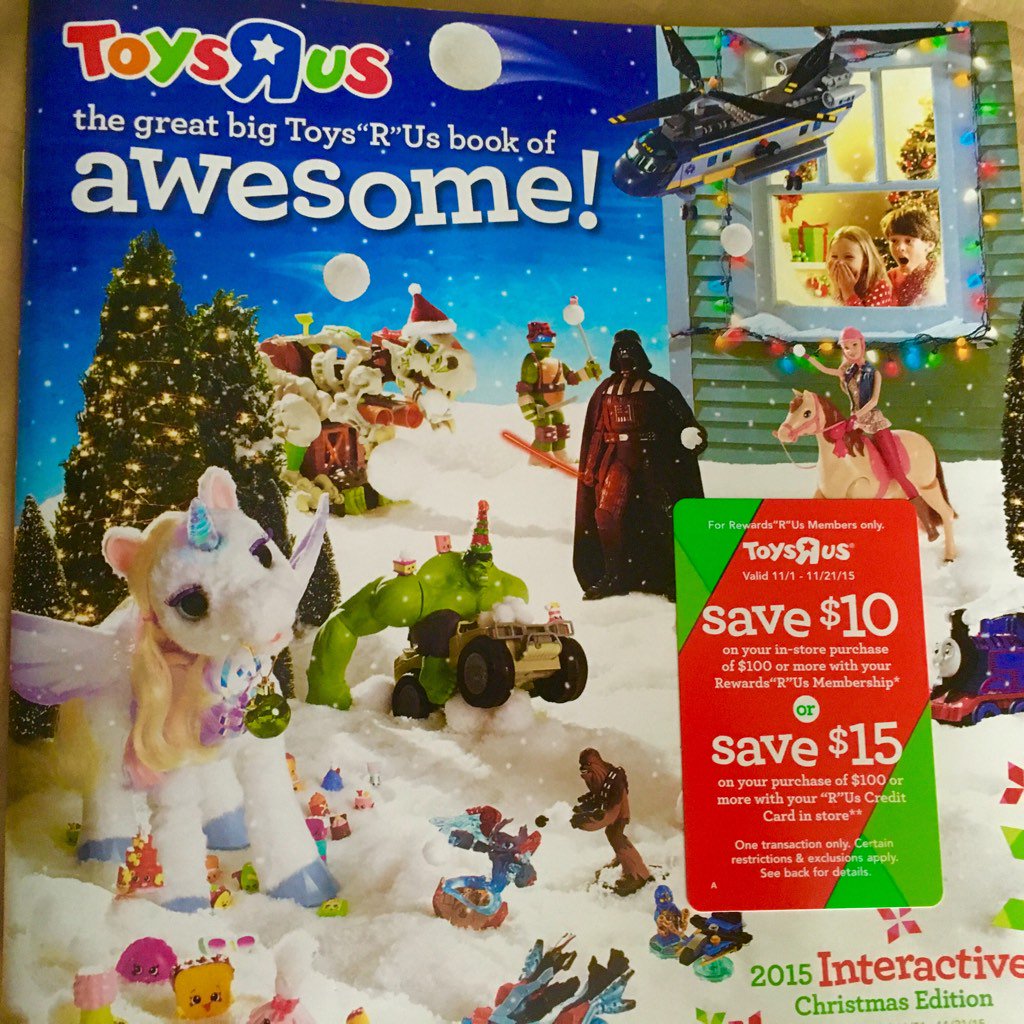 Plus, check it out – Target has brought back those awesome 50% off Cartwheel deals like they did last year.  Every day between November 1 and December 24th, Target will mark down one toy item by 50%.  Last year, it meant great deals on Our Generation dolls, Fisher Price toys, games, and so many others.  Combine it with that 25% off coupon in the Target toy book and you have an awesome deal! There are NO rainchecks on these deals, which means you'll have to hit the store early to grab it while it's in stock.  Each 50% offer has a limit of just one.
Are you guys getting excited about holiday shopping?  I'm sticking to four gifts per kid, but that doesn't mean I can't get a great deal on them!